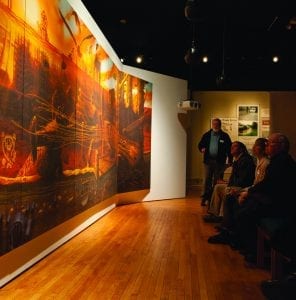 Nurture Nature Center hosts a variety of permanent exhibits that engage visitors in environmental topics. Permanent works, such as a wall of mural of Alexis Rockman's, "Manifest Destiny" and Tom Maxfield's "Living Local" mural are key dialogue components in our programming. Relevant works on loan from Nurture Nature Foundation (NNF) help to widen the discussion and expose visitors to renowned artists such as Robert Rauschenberg and Roy Lichtenstein as well as Christo and Jeanne-Claude.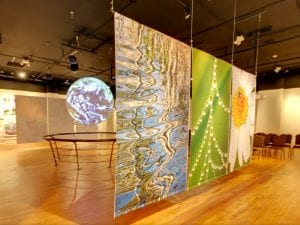 Science Hall:
– Science on a Sphere®
– SOS Explorer®
– Interactive Watershed Exhibit
– Living Local Mural – Tom Maxfield
– Manifest Destiny – Alexis Rockman (Collection of NNF)
– Historic Look at Flooding
– Delaware River Mural – Maciek Albrecht
– Nature Photographs of Paul Salazar*
– Delaware River Anatomy – Lauren Rosenthal*
– @Liberty – Linda Ganus*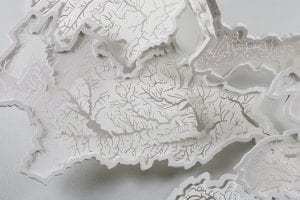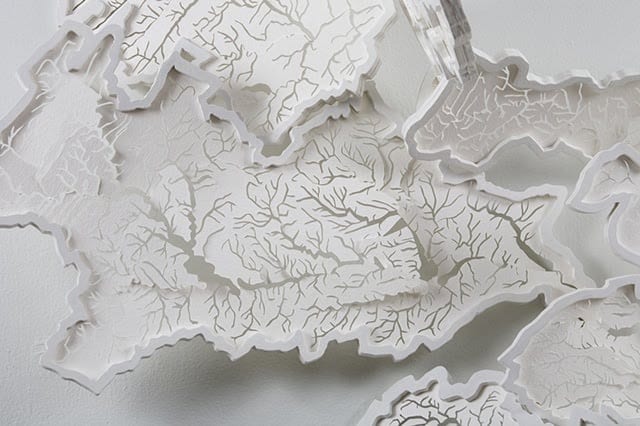 Hallways and Foyers:
– Water Lilies with Cloud – Roy Lichtenstein (Collection of NNF)
– Riverview – Isadore LaDuca*
– Out of Balance –
James DePietro
*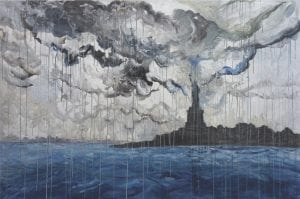 – No. 444 –
Martha Whistler
*
– Leaf Map –
Elli Albrecht
*
– Late Season Tomato Rows – Nicolas Bowen
*NNC would like to thank these artists for their generous donation to the center.