Living Local Mural and Guidebook: Scenarios, Decisions and Consequences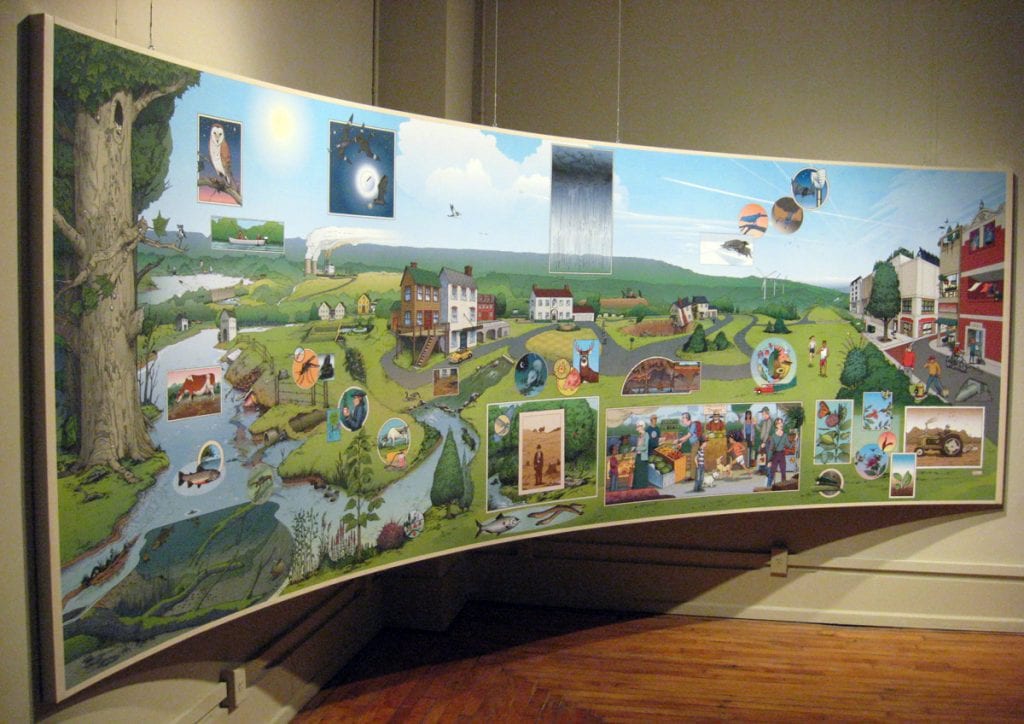 The Living Local Mural is a beautiful 14.5' x 5' curved mural exhibit that showcases a range of local environments from an urban downtown to a rural stream. The mural, created by artist Tom Maxfield, took over 2 years to create and features over 80 environmental talking points. It provides a comprehensive view of the local environment, including rural, suburban and urban scenes, reflecting typical land use throughout the Lehigh Valley.  The work encourages reflection and consideration of how existing environmental conditions affect the future health and welfare of the community.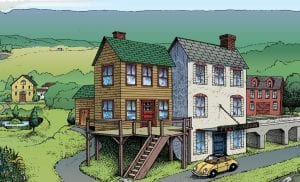 Taken as a whole, the Living Local Mural fosters viewing the environment as a sum of its parts and is designed to facilitate the learning of ecological processes, while communicating the state of local environmental issues and spurring discussion about sustainable decision-making options. The mural creates a context to pose questions, cultivate dialogue, and illustrate the complexity and interdependency of environmental issues.  It includes important cross-cutting scientific concepts including sustainability, feedbacks, ecology, habitats, energy, water, invasive species and more.
Students can interact with the mural through discussions, a guidebook, and worksheets. A smaller travelling version of the mural is also available upon request.
Mural funded in part by Rider Pool Foundation. Guidebook funded through a Pennsylvania Department of Environmental Protection Environmental Education grant (EEF#EE150052).
View Guidebook
Print your own Living Local Mural Coloring Pages
Press – Local artist packs 100 environmental issues into one mural — Lehigh Valley Live (07/2015)