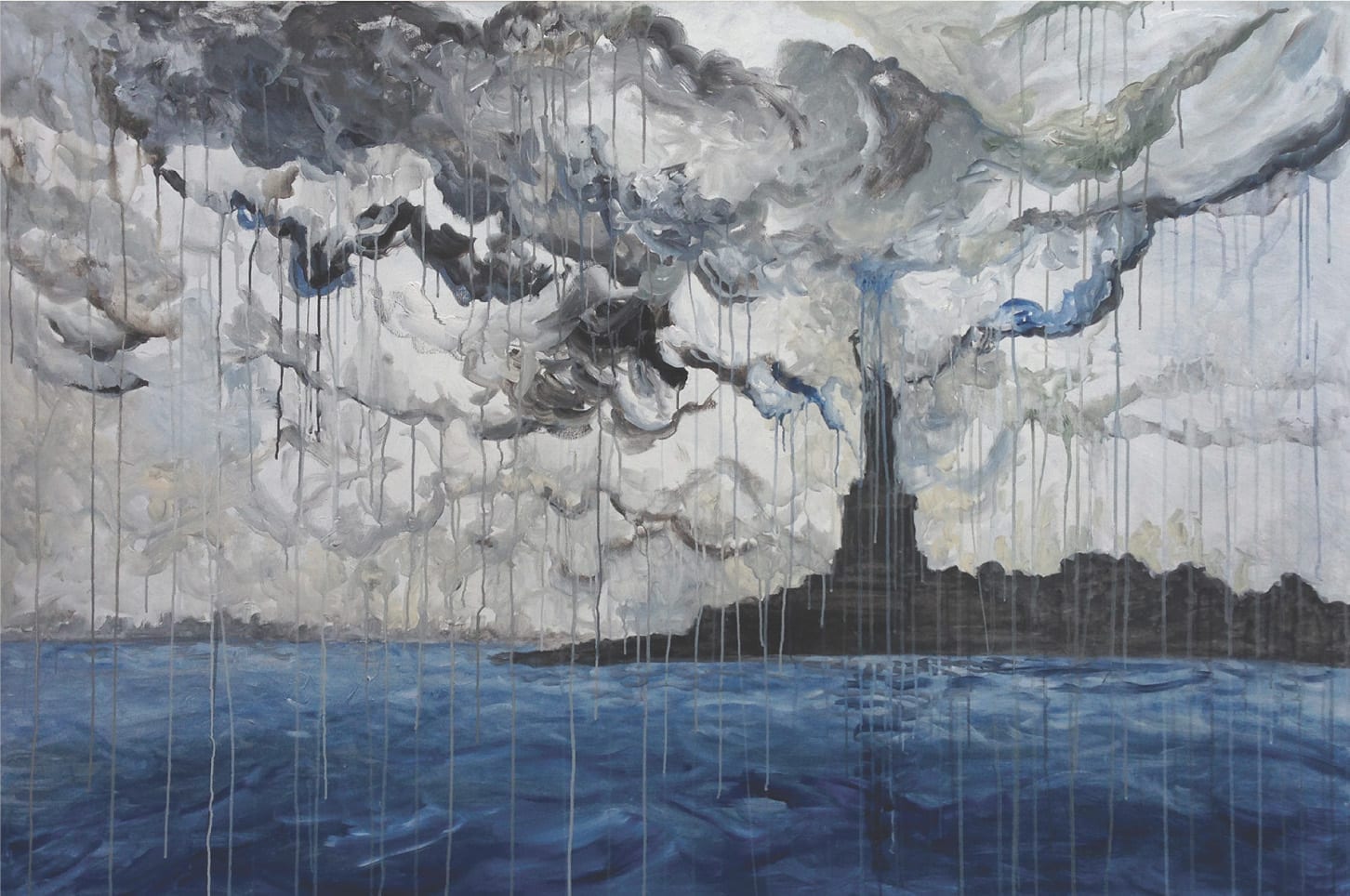 Linda Ganus Albulescu
From the artist: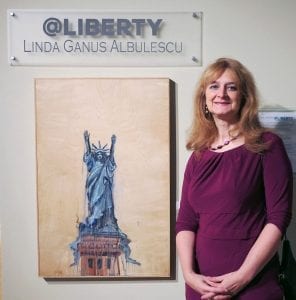 The Statue of Liberty sustained serious damage during the recent cataclysmic Superstorm Sandy in 2012, closing for repairs for over a year and embodying our collective vulnerability to the very real consequences of climate change. Our heightened anxieties about our national landmarks in a post-9/11 global society may lead us to further anthropomorphize the Statue of Liberty, making us into postmodern Pygmalions. As an American woman, I can project upon Liberty my particular pressure as a woman to constantly monitor and self-judge my appearance, feel the American irrationality of the compulsion to be loved, balance the tension of strength tempered with fragility, the need to be malleable enough to weather the winds of an uncertain future.
Linda Ganus Albulescu, an adjunct faculty member at Lehigh University, holds an MFA from Vermont College of Fine Arts, and received her undergraduate degree from the University of Michigan. She is active as both a visual artist and a musician in the Lehigh Valley and New York metropolitan areas. She has received Best-in-Show awards in exhibits held at Lehigh University and Moravian College, among others. Ms. Albulescu has also studied at the New York Studio School and the New York Academy of Art, and has exhibited widely in the New York area. Her work has been commissioned by organizations such as the New York Philharmonic, David Sarnoff Research Center, Musical America, G. Schirmer, Inc., and the Kinhaven Music Institute, as well as numerous private collectors. Linda lives in Easton, PA with her husband Eugene and two stepdaughters Natasha and Elena.