City of Easton: Marketing Plan

Nurture Nature Center hosted a series of community engagement meetings with residents throughout the City of Easton in the fall of 2016 as part of the City's marketing planning campaign. These meetings, organized and facilitated by Rachel Carr and Kathryn Semmens, were designed to provide feedback to the City about what residents like best about living and working in Easton, what they value about the city, and what makes Easton stand apart from other cities.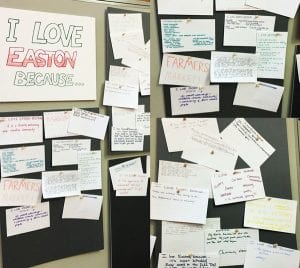 The love for Easton was striking in the feedback received. Residents felt that Easton had many assets and experiences that make it unique and entice people to come and stay. The diversity and culture of the community were qualities that were often mentioned. Residents also loved the sense of community – the small town feel. Residents felt that the number of activities was also a huge draw – festivals, restaurants, events, music, and art, they said, make Easton a vibrant and active place that people don't want to leave. Residents of the city valued as well its unique history, architecture, an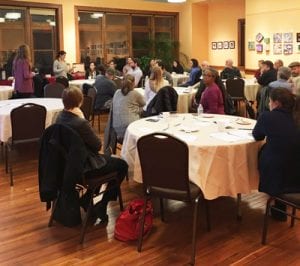 d traditions (Heritage Day, Peace Candle Lighting). Many cherished the outdoor recreation opportunities and natural beauty of the landscape, and pointed to Easton rivers as a prominent feature of the City.