Art Programs and Workshops
Nurture Nature Center engages both artists and non-artists alike in arts programming that promotes understanding of our environment, strengthens community bonds, and spurs creative self-expression and growth. Arts programming at NNC includes the Perspectives: Art on Environment project, artists' talks, themed open mic nights, Slow Art Day International Celebration, artists' workshops series and open studios.
See "NNC Expands its Youth Programming."
To view Thom Cooney Crawford's artist presentation, click here.  Thursday, Dec. 5th: a documentary and poetry reading in conjunction with the gallery exhibit of the works of Thom Cooney Crawford.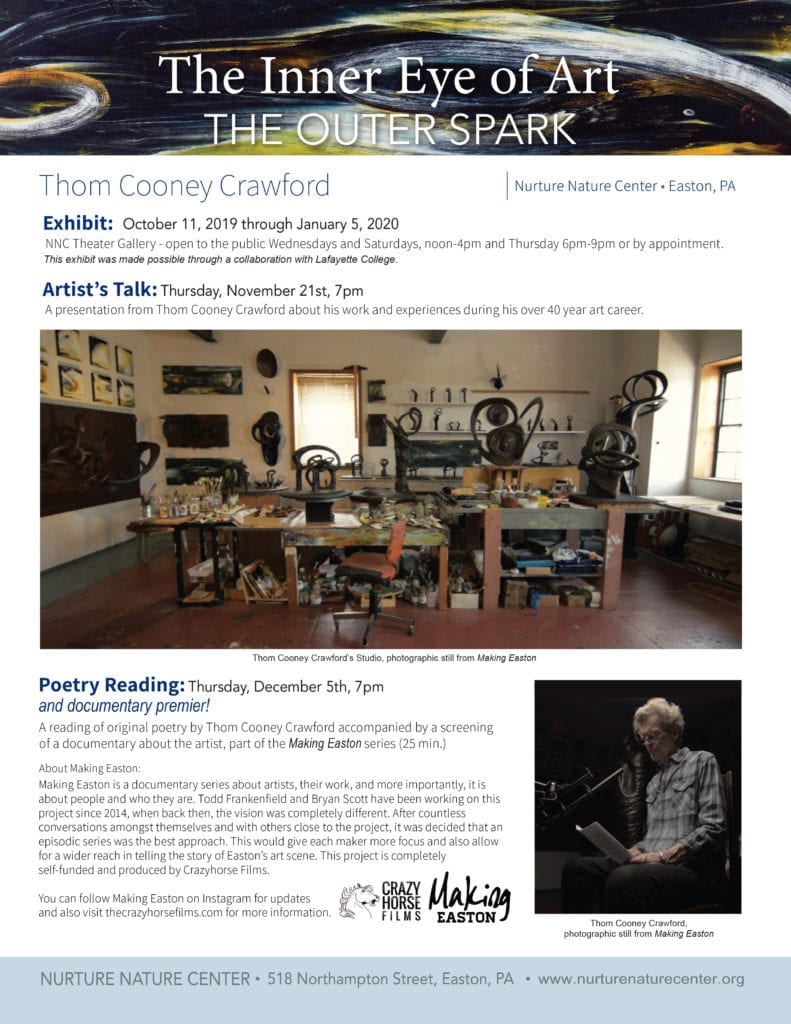 Program Archives: