Planting with Purpose – Student Tree Planting Project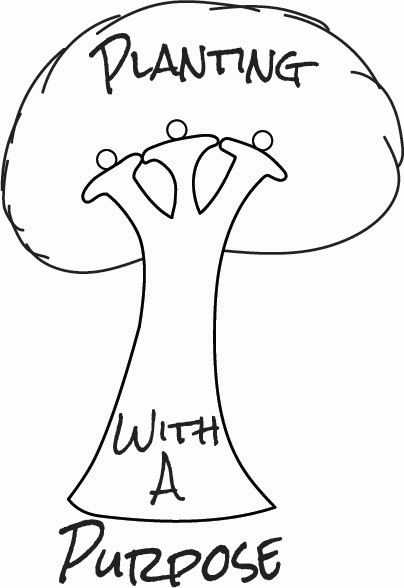 NNC has partnered with Palisades High School's STEM Outreach Club to develop and carry out a tree planting project at Nockamixon State Park. This project is funded by a grant from the National Oceanic and Atmospheric Administration (NOAA)'s Planet Stewards program and a donation from Octoraro Native Plant Nursery.
Since September 2020, students have been learning about the benefits that trees and native plants provide from Nurture Nature Center staff and guest speakers including Easton's City Forester, Rob Christopher, and Peace Tree Farm's Plant Scientist, Alexander Traven. They also researched different species of trees and shrubs to select those best suited to the planting site.
In April 2021, the Palisades students and NNC will partner with Penn State Extension's Master Watershed Stewards to plant 55 trees in an area of Nockamixon State Park that has been heavily affected by the Emerald Ash Borer, losing many large ash trees in recent years. Master Watershed Steward volunteers with expertise in tree planting will instruct and help the students with the proper planting process to ensure trees have the best chance at survival.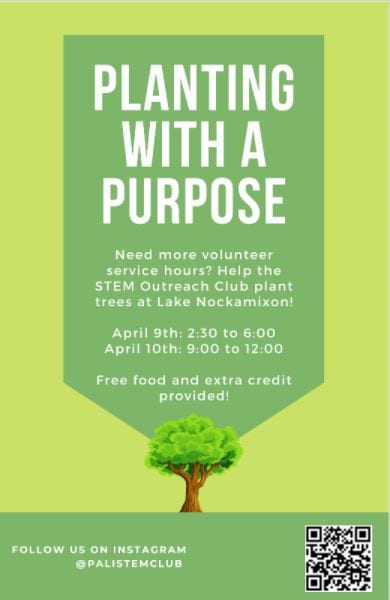 Despite limitations on meeting in person and bringing speakers to Palisades due to COVID-19, the STEM Outreach Club students have been tremendously engaged in this project and have taken the initiative to promote the planting to other student volunteers through an event website, posters, and even a logo (pictured above) designed for the project. Keep an eye on this page and NNC's social media for updates on the planting and this exciting partnership with Palisades and the Master Watershed Stewards!
---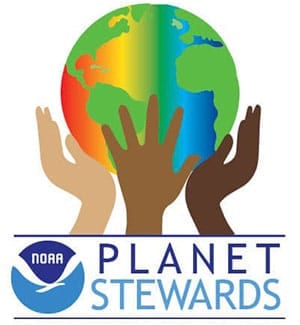 This project is funded by the NOAA Planet Stewards program, which supports educators in the implementation of hands-on action-based projects that conserve, restore, and/or protect human communities and/or natural resources from environmental challenges monitored by NOAA.