Nurture Curiosity – Science Café
Nurture Curiosity – a science café for curious minds.
Have you always wanted a place to talk about interesting new ideas in science? Or find out more about a particular science topic?  Nurture Nature Center is pleased to host a virtual informal evening event every other Friday from 7-8 pm for individuals who want to connect over a variety of science topics.  Each science café starts with a round of trivia questions, followed with a brief talk by a guest speaker on various topics, and ends with an engaging discussion.
We encourage all to attend, and bring your thoughts, questions, and ideas. Learn, converse, and meet others who are inquisitive.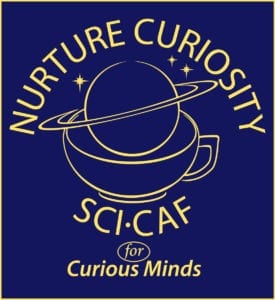 During NNC's closure due to the coronavirus pandemic, science cafés are being held virtually using GoToMeeting software.
The next science café is Friday July 17th at 7 pm with special guest Dr. Frank Pazzaglia talking about the shaping of the Appalachian landscape and Delaware Water Gap.  Join us for Part 2 as we continue the fascinating conversation about our local landscape!
Log on details are:
Nurture Curiosity Science Cafe
Fri, Jul 17, 2020 7:00 PM – 8:00 PM (EDT)
Please join my meeting from your computer, tablet or smartphone.
https://global.gotomeeting.com/join/646133005
You can also dial in using your phone.
United States: +1 (872) 240-3212
Access Code: 646-133-005
New to GoToMeeting? Get the app now and be ready when your first meeting starts:
https://global.gotomeeting.com/install/646133005
Past science café speakers and topics have included:
Dr. Lindsay Soh, Lafayette College – alternative sources of energy
John Cosgrove and Kathy Altmann – the Bushkill Stream Conservancy and local water quality
Martha Capwell Fox – the Lehigh River and canal
Terry Pundiak – Astronomy
For questions or to suggest speaker and topic ideas, please contact Kate at ksemmens@nurturenature.org