Buy Fresh Buy Local Of Greater Lehigh Valley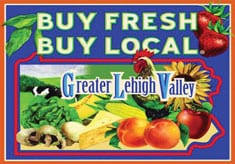 Buy Fresh Buy Local of the Greater Lehigh Valley (BFBLGLV), a program of the Nurture Nature Center, connects consumers to fresh, locally grown foods. Our purpose is to build the Greater Lehigh Valley local food economy by educating consumers about the many benefits of choosing locally grown foods; promoting local food providers; improving fresh food access; facilitating local food purchases by wholesale buyers; and providing research about our local food economy. BFBLGLV's work takes many forms.
Our website: We maintain a special informational website, with numerous resources, including a Local Food Finder to help you find providers of locally grown foods. We also provide information on farmers market locations and CSA pickup sites, our Double SNAP program, farms and orchards to visit, restaurants in the area that serve local foods, and wholesale options for local food. Our social media sites (Facebook, Instagram, Twitter) provide the latest information about upcoming events and seasonal foods.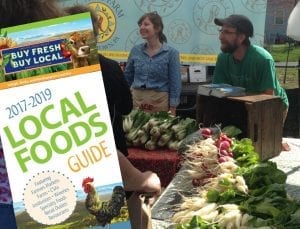 Our print materials: We circulate a wide range of information in print to help educate the public about when and where to obtain locally grown foods. Among other items, we distribute 30,000 Local Food Guides biannually, along with 20,000 Farmers' Market of the Lehigh Valley trifold maps and an equal number of Farm-to-Table Restaurants rack cards.
Presentations, forums and workshops, and other events: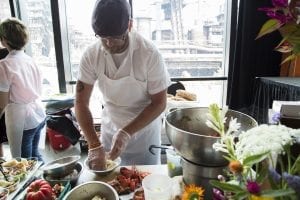 We have made classroom presentations to students of all levels, from elementary and middle schools through college; we have led forums and workshops, cooking demonstrations, and discussion groups; and we have hosted a variety of events, such as our Taste Event, which was attended in 2016 by more than 2,000 people, and our Local Food Challenge, where consumers agreed to increase their spending on local foods, adding $311,000 to the Lehigh Valley economy.
Local Food System Research: In 2013, we published Assessment Report: Lehigh Valley Local Food Economy, which comprehensively examines resources, production, infrastructure, stakeholders, and economics in our local food system. This research led to the creation of a Fresh Food Access Plan for the Lehigh Valley. We also released reports on several other topics, including a price comparison of seasonal produce sold at farmers markets and grocery stores and an analysis of the potential institutional wholesale markets for local food. These reports are available on our website.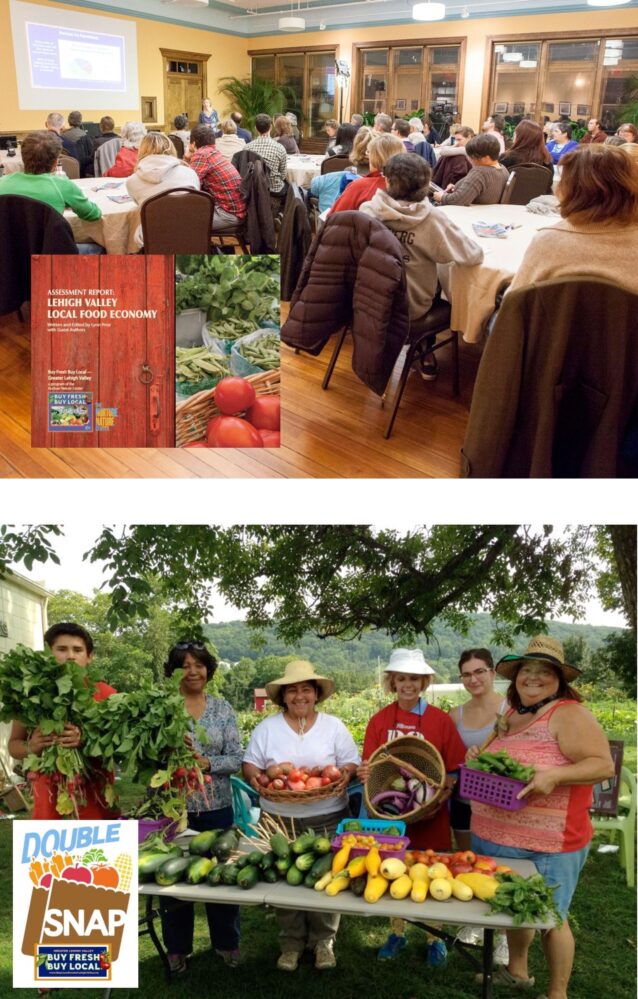 Access for Low Income Groups: We are working to improve food access in low-income neighborhoods by setting up new venues (farm stands, farm shares) for farmers to bring fresh local produce into these communities. We also assist local farmers in registering with USDA to accept SNAP benefits and distribute thousands of Double SNAP dollars each year (SNAP is the Supplemental Nutrition Assistance Program, formerly called food stamps). SNAP recipients get $1 to spend on fresh, local fruits and vegetables for every dollar they spend at participating locations, up to $10 a day.
Partnering with local food producers, suppliers, and consumers: We work with a large number of local food providers in the region who are dedicated to increasing the consumption of local foods. In 2017, we have 121 partners: Farms, CSAs & Farm Shares, Vineyards & Distilleries, Specialty Products, Farmers Markets, Retail Stores, Restaurants, Institutions, and Distributors. Look for the BFBLGLV trademark and Taste the Difference!
To learn more, visit http://www.buylocalglv.org/ or call us at 610-253-4190.