With most activities and events cancelled, many people are using their extra free time at home to get involved in citizen science projects. These are projects that engage members of the public who are not professional scientists in carrying out scientific research, including everything from measuring precipitation to observing local plants and animals to categorizing images of far-off galaxies. Citizen science is valuable to researchers as it helps them gather more data points from more locations than they would be able to without citizen volunteers. For those who participate, citizen science also provides a way to learn more about a variety of science topics, join a community contributing to a larger effort, and have fun!
One striking example of a citizen science project taking off in the past couple of months comes from the UK, where Professor Ed Hawkins of the National Center for Atmospheric Science at Reading University requested help from the public on Twitter to digitize historical rainfall data. Over 11,000 people volunteered to help move rainfall data from the 1820s through 1950s from handwritten records to digital data that researchers and climate scientists can readily analyze. Professor Hawkins estimated that his team of citizen scientists would be able to go through over a hundred years of data in just a few weeks, all while the citizen scientists get a look into how weather data is collected and used, both in the past and the present. 
If citizen science sounds like something you would be interested in being part of, there are a lot of ways to get involved! To browse a variety of projects, you can visit these general citizen science databases or portals:
If you're looking for projects related to a specific topic, try some of the website and projects below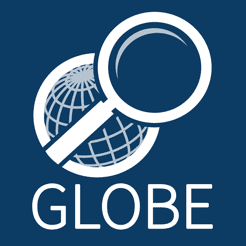 For those who are looking to get outside more, learn something new, or work together with other members of a community, citizen science projects like these are great opportunities. They also demonstrate the power of many people taking small actions in pursuit of a common goal – no one person can complete a citizen science project alone, but if everyone contributes a few observations or a couple of hours it greatly strengthens scientists' ability to answer new research questions and use their findings to improve everyone's lives. If you are someone who has found yourself bored or with some extra time as of late, get active with citizen science! Who knows what you might help discover?