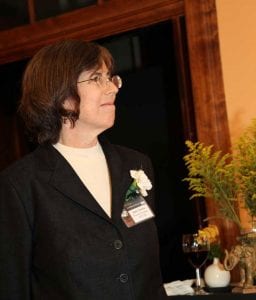 Jane Kheel Stanley is an attorney, writer and philanthropist with four decades of legal and financial experience involving tax-exempt organizations. In recent years she has dedicated most of her time to the service of the Nurture Nature Center,  along with the related nonprofit, the Nurture Nature Foundation. She has also served on the board of Nurture New York's Nature, a nonprofit that has since merged with the Nurture Nature Foundation, and currently sits on the board of the TASK Foundation.
Stanley founded the Nurture Nature Center, Inc. (NNC) in 2007 as a Pennsylvania based nonprofit and she currently serves on its board of directors and is president of the organization. She was instrumental in obtaining the seed funding for NNC, staffing it, procuring a facility for its operation and helping to formulate its vision.
As the organization has grown, she continues to provide daily support on every aspect of its operations, including legal, financial and policy matters. During her tenure, NNC has become a leading voice nationally in communication of risks associated with flooding, and has also established a thriving center devoted to community education on environmental issues and risks.
In connection with her non-profit work, Stanley has also served since 2008 as president of Easton Hotel Restoration. This wholly owned subsidiary of NNF converted a long abandoned, ten-story building in Easton into a thriving hotel that brought new life to the city, helping to turn the tide away from sprawl with its fatal consequences for the environment.
Prior to taking on her current responsibilities in the nonprofit world, Stanley practiced and wrote primarily in the area of pension and welfare law. She served as Senior Editor of The Employee Benefits Law Treatise of the American Bar Association, the leading reference source for lawyers on fiduciary responsibilities under ERISA, and subsequently as Editor in Chief of its annual 1000-page supplements.
For over a decade, Stanley worked for the Solicitor's Office at the United States Department of Labor, Plan Benefits Security Division, where she was in charge of complex litigation involving misfeasance by fiduciaries of ERISA covered pension and welfare plans. For her work at the U.S. Department of Labor, Stanley was awarded the U.S. Department of Labor Distinguished Achievement Award (1984); U.S. Department of Labor Distinguished Achievement Award (1983); Solicitor of Labor's Special Achievement Award (1982); U.S. Department of Labor Distinguished Achievement Award (1980).
Stanley is a Fulbright Scholar, and an honors graduate of Columbia Law School and Harvard University. She is admitted to the New York State Bar; District of Columbia Bar; Bar of the U.S Circuit Court of Appeals for the District of Columbia and the Second and Fifth Circuits; Bar of the U.S. District Courts for the Eastern District of New York and Maryland.