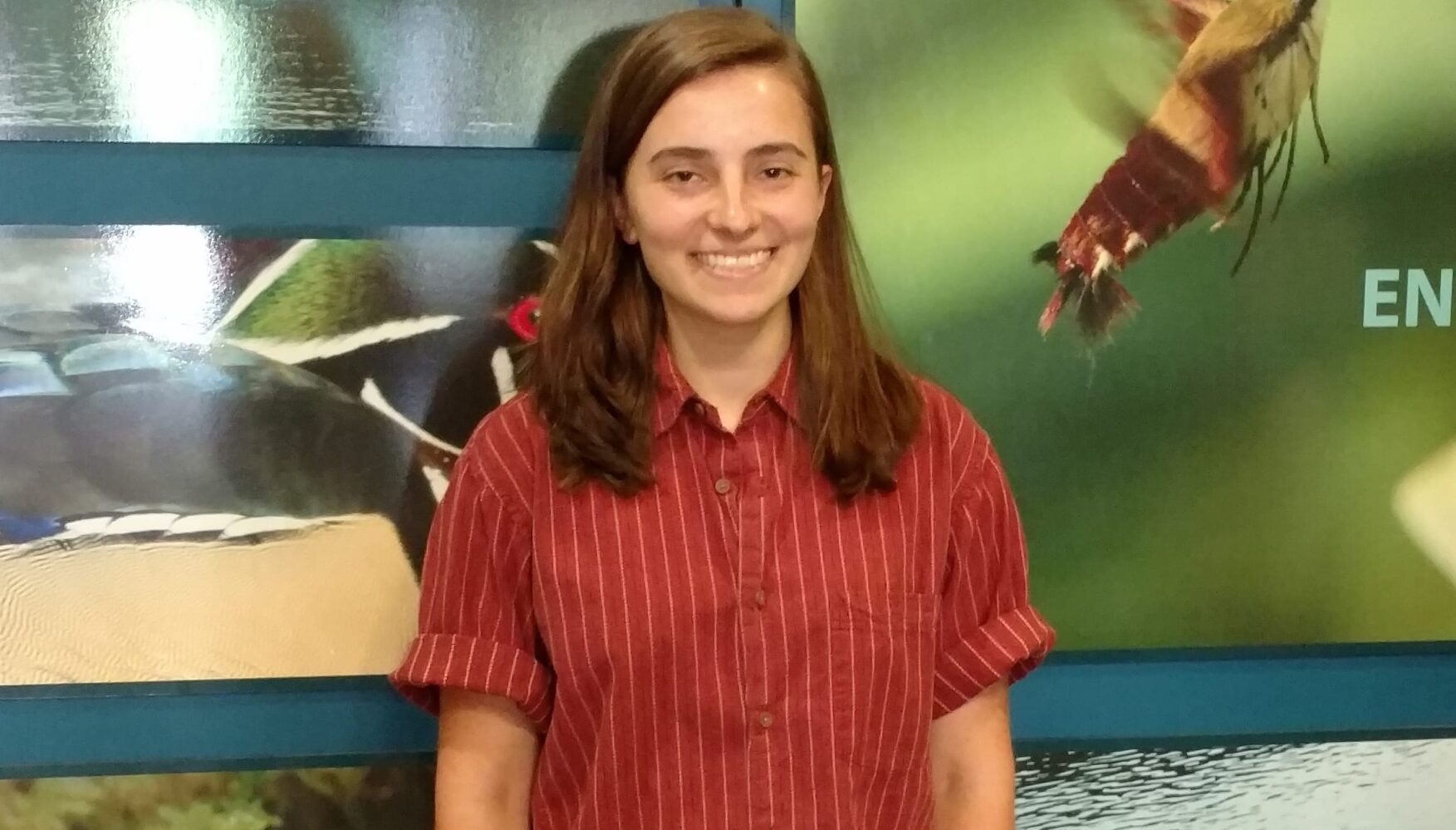 A familiar face has returned to the Nurture Nature Center. Lauren Fosbenner, one of our summer interns who worked on the "6 Degrees of Connection" program, funded by a grant from NASA's Competitive Program for Science Museums and Planetariums, started a Community Fellowship with NNC at the end of August.
The Community Fellows Program is a unique initiative offered by Lehigh University that matches social science Master's students with local community-based organizations. Over the course of a calendar year, Community Fellows will work 15 hours per week at their organization in addition to taking courses toward their degree, emerging with not only academic knowledge but also stronger connections to the community and significant work experience.
An Environmental Policy Master's student, Lauren is interested primarily in the communication of environmental science and issues, which makes NNC an ideal place for her to complete her fellowship. She will be involved in continued evaluation of the "6 Degrees of Connection" program as well as publicizing the results of that program in a peer-reviewed journal article. To further the "6 Degrees" program goal of motivating students to pursue STEM careers, she will assist in the development of an exhibit showcasing STEM professionals' personal connections to their careers.
The successful completion of these and other projects will both help NNC achieve its goal of teaching students about how they are personally linked to Earth's interconnected systems and provide Lauren with valuable experience in work relevant to her future career interests. Lauren is excited to be working as part of the NNC team!