Join Nurture Nature Center in Celebrating Earth Day with a Series of Special Events April 21 – 23, 2017
Nurture Nature Center invites the community to celebrate Earth Day 2017 through art, science, and gardening events to be held Friday April 21st to Sunday April 23rd. There is something for every interest! We will kick off the weekend with an art reception opening on Friday, April 21st, at 6:30 – 8 p.m., featuring works by Michelle Neifert, Patty Passick, and Kate Brandes. Neifert's exhibit, "Vanishing Lands: Glacial Waters," is a series of large scale, multi-paneled paintings interpreting/demonstrating the "Before and After" effects of 5 geographic locations with massive receding glacier change. Passick's exhibit, "Nurtured by Nature," includes an array of animal and landscaped themed works. Brandes' exhibit, "Paper Quilt Project," is based on nine women's experiences with art and math/science. The public is invited to contribute to the quilt project by answering questions related to two pieces that will be on display. As an additional special treat, our Community Hall will exhibit oil pastel works by Nitschmann Middle School students (Bethlehem, PA) who studied the rainforest.
The events continue on Saturday April 22nd with a special Science on a Sphere® show at 10:30 am called "Giving Thanks" which explores the features of Earth that make life possible.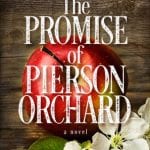 Afterwards, Kate Brandes, a scientist who decided to experiment with writing fiction and making art, will share her experience and provide a few short readings from her debut novel, "The Promise of Pierson Orchard." Then at 1 pm visitors can have fun creating containers at our Spring Garden Workshop. There will be soil, seeds, and plants for participants to create a container garden to spruce up their home or porch.
Throughout Saturday and Sunday (11am to 5 pm both days), visitors can experience the open galleries and studios of the Arts Community of Easton Arts Tour. Nurture Nature Center is proud to showcase local artists Ian Crofts, Bruce Lindabury, Tom Maxfield, Danny Moyer, Chris Vilardi as well as Kate Brandes and Michelle Neifert.
Most events are free and open to the public. Registration is requested for the Spring Garden Container Workshop and a $15 donation is encouraged – contact Pam Ruch at 610-253-4432 x 110 or pruch@nurturenaturecenter.org.