Community Storytelling Exhibit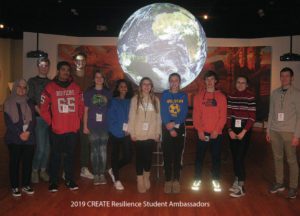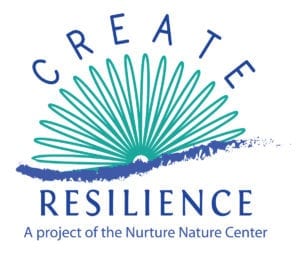 Assembling in early 2019, our student ambassadors began meeting, learning, and practicing the art of story-gathering and storytelling. They collected first-person insights of people, like you, who have seen disasters and weather phenomena that have impacted their lives in important, sometimes devastating, ways. Through a multi-step process, we collected stories, artifacts, and data about the history of hazards and disasters in our region. The unedited stories were then archived and then crafted into stories that were clear and detailed about disaster experiences. What you are experiencing now is the art of storytelling – taking in words and images – in an interactive process. With these stories, we now have a people's history of our community, written by the very most important people: citizens like you.
What is your role in the storytelling process?
As the active storytelling listener/reader, you have a very important role. First, your careful reading and listening of the words of our community members acknowledges the importance of and validates their lived experience. Second, your imagination, empathy, and resonance with the stories allows you to interpret the stories based on your own lens. Finally, the story is completed in the mind of the listener. So, as you take in the story, consider what you have learned, what you will do with that information, and what steps you might have in the future of a resilient Lehigh Valley.
To view story panels, click on the panel below and use the arrows to forward to another story.