Municipal Operations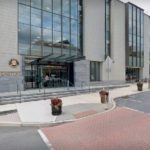 City of Easton is directly responsible for a subset of total community emissions resulting from government buildings, City of Easton fleet vehicles, and management of city-owned land. The actions listed in this section not only reduce the portion of community emissions attributable to city operations, but also present opportunities for the City of Easton to model best practices for cutting emissions and maximizing co-benefits. More here.
Residential Buildings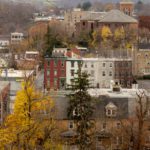 Energy consumed in residential buildings accounts for 45% of the City of Easton's total GHG emissions. Improving the efficiency of our residential building stock will contribute significantly to achieving City of Easton's greenhouse gas reduction target, while saving residents money on utility bills and reducing the need for new infrastructure. More here.
Energy Production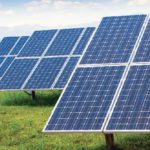 Broadly speaking, the use of fossil fuels for energy (including electricity, heating, transportation, and other uses) is the single largest contributor to greenhouse gas emissions and climate change. Fossil fuels still supply a considerable share of energy for electricity, heating, transportation, and other energy-producing uses. Energy Production is a cross-cutting sector in that nearly all activities that take place in the community require energy of some sort. More here.