Art Programs and Workshops
Nurture Nature Center engages both artists and non-artists alike in arts programming that promotes understanding of our environment, strengthens community bonds, and spurs creative self-expression and growth. Arts programming at NNC includes the Perspectives: Art on Environment project, artists' talks, themed open mic nights, Slow Art Day International Celebration, artists' workshops series and open studios.
Listen: More about Nurture Nature Center's Arts Programming on WDIY's Lehigh Valley Arts Salon –  http://wdiy.org/post/nurture-nature-center-lv-arts-salon
Coming in November –
Saturday, November 4, 6:30 – 9:00pm
Opening Reception — Perspectives: Art on Environment  4th Annual Exhibit.This year's exhibit explores the connections between humans and the environment, featuring a large installation in NNC's first floor theater space. Refreshments, music and art.
Thursday, November 9, 7:00 pm
Artist Presentation: Alexis Rockman — Recent Works including his new series, the Great Lakes Cycle. Alexis Rockman synthesizes human history, natural science, and landscape painting to create visual vistas that reveal unexpected relationships across time and space. His most ambitious work to date, The Great Lakes Cycle series celebrates the natural majesty and global importance of the Great Lakes while exploring how they are threatened by factors including climate change, globalization, invasive species, mass agriculture, and urban sprawl. Free and open to the public.
Thursday, November 16, 7:00 pm
Open Mic Night – Perspectives: Art on Environment 4
Join us for our 4th annual open mic night celebrating the environment. Music, poetry, literature, art and refreshments. Free and open to the public.
Current arts programming at NNC is supported in part through Pennsylvania Council on the Arts.
Perspectives 4: Artist Workshops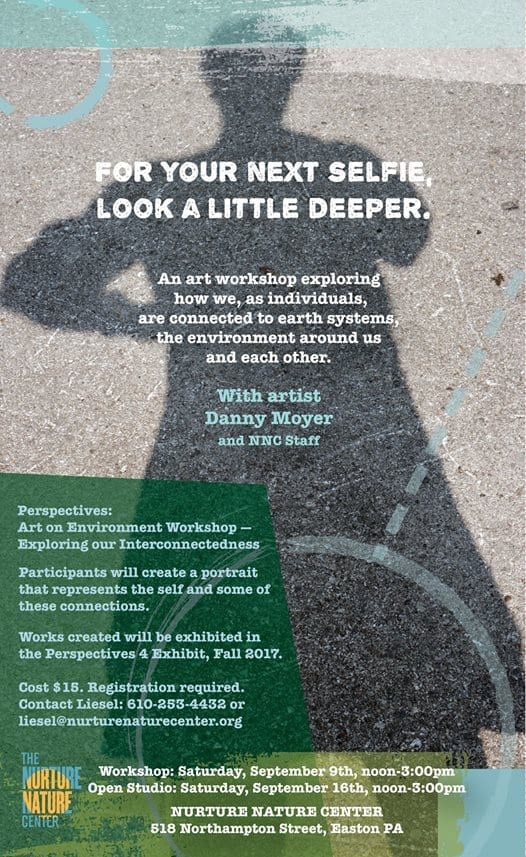 Perspectives 4: Writing Workshop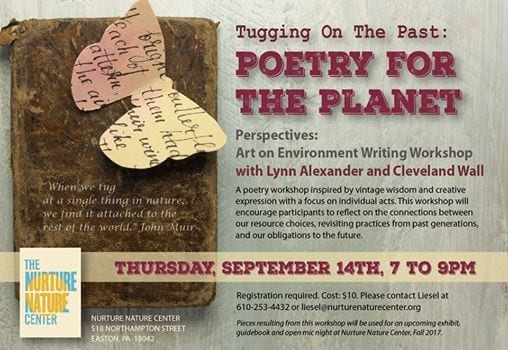 Perspectives 4: Community Workshops
Program Archives: